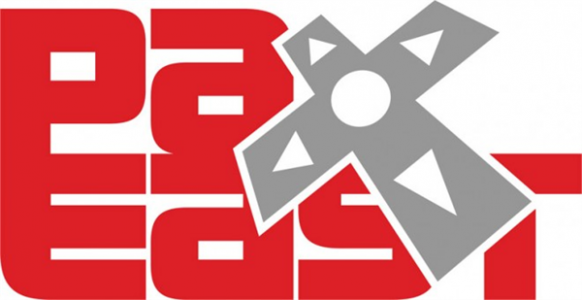 La PAX East (Penny Arcade Expo ) est une toute jeune convention dédiée au monde du jeu vidéo et créé en 2004 par Jerry Holkins et Mike Krahulik. Cette exposition a pour but de promouvoir les jeux vidéo dans leur intégralité, de la console de salon au portable.
Lors de la prochaine convention PAX East, qui se situera cette année à Boston du 11 aux 13 avril prochain, Nintendo brillera par son absence. En effet, pour la toute première fois, ils ne seront pas présents sur ce salon. Est-ce que Big N évite de s'exposer aux yeux des médias et de ses joueurs ? Le géant nippon ayant boudé l'E3 2013, la gamescom et le Tokyo Game Show 2013, va-t-il faire de même cette année ?
Nintendo a-t-il décidé de changer de politique en créant des réunions par le biais du Nintendo Direct ? Cela crée en tout cas une union virtuelle entre le joueur et Satoru Iwata. En attendant d'avoir plus d'informations sur la présence de Big N sur ces prochains salons,  il  ne nous reste plus qu'à attendre le prochain Nintendo Direct.
Mise à jour :
Nintendo ne sera pas le seul à être absent lors de cette convention, car nous venons d'apprendre que Sony fera partie des absents sur ce salon pour ces trois jours de présentation. Vous pourrez y voir l' absence des éditeurs et développeurs tels que EA Games, Capcom, Sega, ou encore Warner Bros.
Nous vous dévoilons la liste des exposants.
11 Bit Studios; 17-Bit; 2K Games; 505 Games; 92 Apps; Ack Studios; Active Gaming Media;ADATA Technology; Adult Swim Games; Age of Empires Studio; Aimpad; AlgoCrunch; Amplitude; Asinine Games; Asteroid Base; Astro Gaming; Batterystaple Games; BattleGoat Studios; Becker College; BenQ; Bethesda; Big Fish Games; Binary Solo; Blizzard; Bootsnake Games; Boston Indie Selections; Brace Yourself Games; Broken Crown Games; C63 Industries; Carnegie Mellon University; Chainawesome Games; Champlain College; Chessex; Citeremis; Command D; Cooler Master; Corsair; CPU Magazine; Crooked Tree Studios; D3 Publisher; Desconstructeam; Decoy Games; Defiant Development; Dejobaan Games; Dennaton Games; Devolver Digital; Die Gute Fabrik; DigiPen; Discord Games; Disruptor Beam; Dissident Logic; Double Fine; Drinkbox Studios; ECA; Eclectic Eccentricities; Edge of Reality; Elms College; Endgame Studios; ENERMAX; EVGA; Experimental Gamer; Fangamer; Fenix Fire; Filthy Casual; Fire Hose Games; Fitchburg State University; Flippfly; Flyleap Studios; Foam Brain Games; Foe Hammer Shop;Forge on Games; Frogdice; Gaijin Games; Game Underground; GameChurch; Games by Mo; Gaming ETC; Gears for Breakfast; Geek Chic HQ; Genius / GX Gaming; GGN Game Studios; GIGABYTE; Greater Than Games; Greenbrier Games; Grey Box; Grimm Bros; Gunnar Optiks; Hanakai; HappyGiant; Heart Machine; Hololabs; Hyperkin;Indie Mini Booth; Indie Tabletop; Initive; Innex;Intel; Iridium Studios; Iron Galaxy Studios; iTapArcade; Japanime Games; Kingston; KinifiGames; Klei Entertainment; Kongregate; Klumobius; Last Limb; Lazy 8 Studios; Level Up Studios; Lifespark Entertainment; Logitech; Love Conquers All Games; Louisiana State University; Lumenox; Machinima; Marauder; Marc Ten Bosch; Mass Digi; Matrix Games; Mayfair Games; MEGA64.COM; Mercury Learning; Mesa Mundi; MI-Clos Studio; Microsoft; Midnight City; Mimoco; Mixamo; MSA; Muse Games; Muzzy Lane Software; NCsoft; Necrophone Games; Nevernaut; New England Institute of Art; New England Institute of Technology; Newegg.com; Nine Dots Studio; NinjaBee; Nnooo Pty; No Goblin; Noble Whale Studios; NVIDIA; Oculus VR; Owlchemy Labs; Paradox Interactive; PAX East Indie Showcase; Phosfiend Systems; Pinball Arcade; Pixelscopic; Plantronics; Play It Now; PlayStation Community; Plyngo; PNY Technologies; Polycrime; Power A; Press Play; Privateer Press; Proleteriat; Ragequit; Red Hook Games; Reentry Games; Refract Studios; Renegade Kid; Replay'd; Reverb Communications; Revolution 60; Riot Games; Risen Phoenix Studios; Robit Studios; Robot Entertainment; Rocket 5 Studios; Ronimo Games; Rooster Teeth; RunJumpDev; Sanshee; Sauropod Studio; Schell Games; Scry Interactive; Sennheiser; Skull Candy; Skull Skill Studios; Skunkwerks; Skylance Studio; Showrunner Productions; Square Enix; Stone Blade; Sudden Impact; Supergiant Games; SWD Tech Games; Switchblade Monkeys; TableTop Arena; Team Aurora; Team Colorblind; Team Meat; Telltale Games; Tenwall Creatives; That's Entertainment; The Behemoth; The Domaginarium; Thefty Jack; Think Geek; Thoughtshelter Games; Tiger Style; Tin Man Games; tinyBuild; TinyMob Games; Trendy Entertainment; Tribute Games; Troll & Toad; Turbine; Turbine Inc; Turtle Beach; Twitch; Uber Entertainment; Ubisoft Entertainment; UCC Distributing; UDON Entertainment; Undead Labs; Unknown Worlds; Unreal Engine; Untame; Unveil NYC; Utilikilts; Vegabond Dog; VIDEOGAMESNEWYORK; Virtuix; Vivid Games; Vlambeer; Wacom; WeLoveFine.com; Will O'Neill; Wither Studios; Wizards Of The Coast; WPI; Xaviant; Xotic PC; Yatch Club Games; Young Horses; Zafty.
News précédente                                News suivante